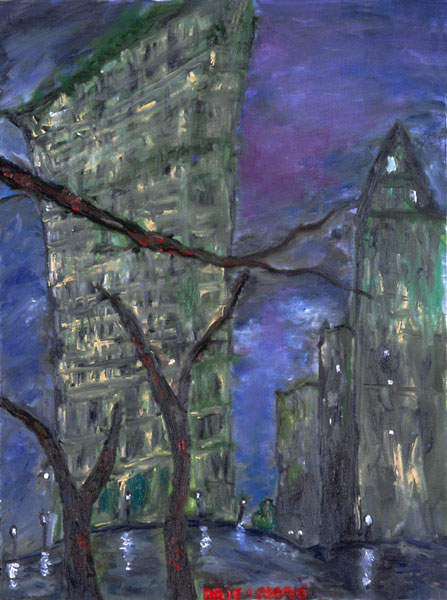 Flatiron Building
Painting by Vincent D'Alessio
Jewel of 23rd Street
Surrounded by Madison Square Park, the depiction of this Flatiron grounds includes the buildings and the natural rambling structures assembled there.
The night time sets a mood, as we have observed, the mood of the moment.
These evocative works depict a city terrain in the process of undergoing entropy, death, and transformation with an anticipation of rebirth in the morning hours.