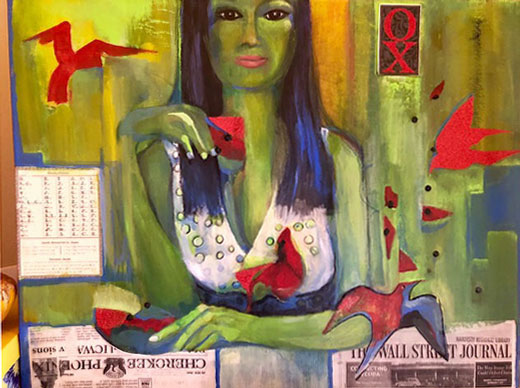 The Same Old Story © Judith Houston Emerson
24" x 30"
$1,200
"I paint in both oils and acrylics, but I love to draw: contour drawings, line drawings, and tonal drawings of the human form. (I do not believe I have 'a style').
Mediums for these reations are graphite pencils, charcoal, conte, pastel, as well as, pen and ink.
From my former instructors at the League I have embraced the idea that drawing the human form from model, memory, and imagination should be within the capabilities of a truly accomplished artist.
Therefore, the human figure for me is a point of departure ... a springboard into my personal creative visions."
J. Houston Emerson
All Art Works are Original Oil Paintings, and one of a kind, unless otherwise specified.