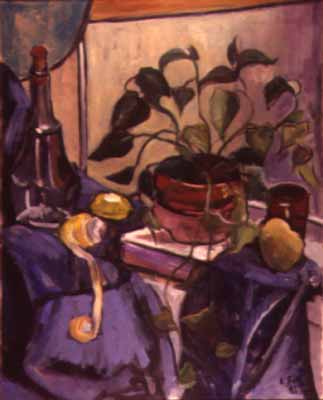 Still Life with Lemon © Anna Feld 2004
Oil on Canvas - 30" X 24"
$3,600
Still Life Paintings
Anna Feld, often paints in New York City and its environs. She has also created many of her newer works on the Upper East Side, Greenwich Village, and Katonah.
Anna Feld transforms her vision into a series of epical scenes that instinctively connect the art object with an everyday sensibility.
Through these investigative and intuitive methods, the sculptural elements on view come together to create expressive narratives that meditate on the physicality of forms and the vulnerability of materials.
The result is an environment in flux, through which open-ended transformations occur and a sentimental, artistic vocabulary can emerge.